Press Release: Businesswoman Megan Hunt Launches Campaign For Legislature
June 21st, 2017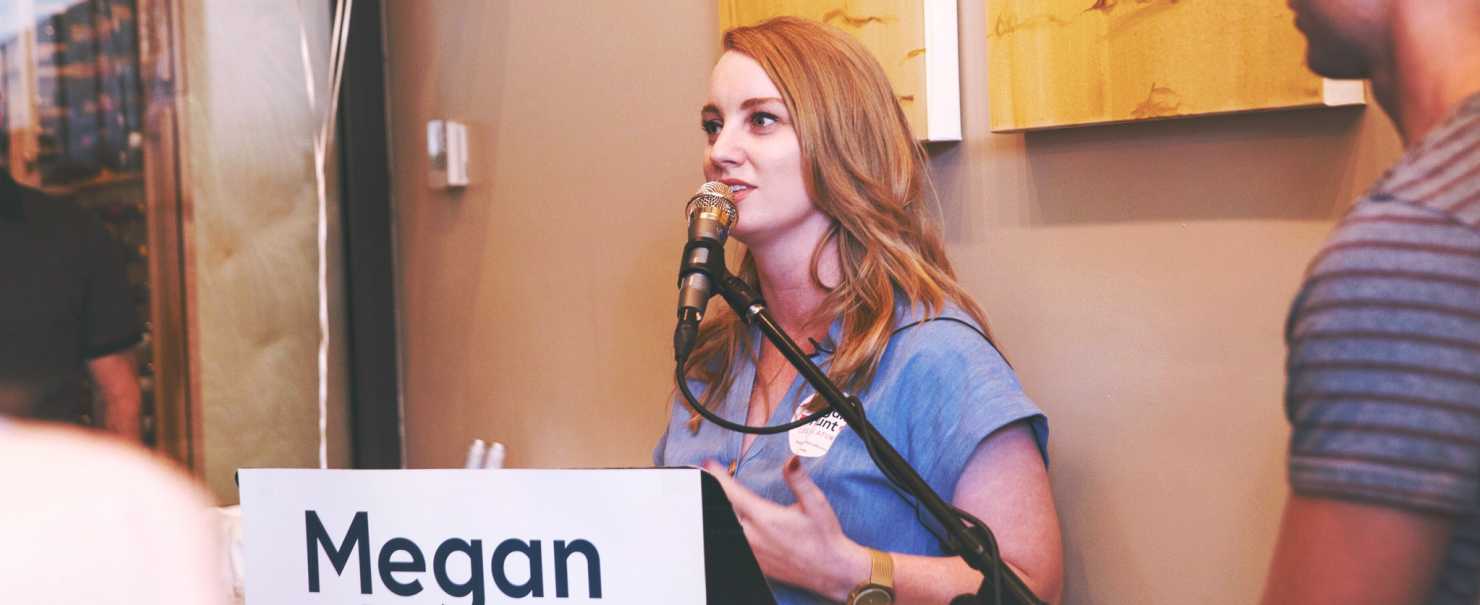 Businesswoman Megan Hunt Launches Campaign For Legislature
Promises to bring an entrepreneur's mindset to address brain drain, increase civic engagement and tackle community injustice.
Omaha, NE— Megan Hunt launched her campaign for the Nebraska legislature to a full crowd on Wednesday night. Hunt is the co-founder of Hello Holiday, a successful e-commerce company selling clothing produced by independent fashion designers and known for its "Girls Support Girls" marketing. Speaking to more than 100 people at Lot 2 in Benson, Hunt highlighted her entrepreneurial background blending her personality and politics into a professional business environment. She acknowledged her unique background and asked voters to help her bring a new mindset to the legislature.
"We have all the ingredients in Nebraska to build an economy for future generations and we need a creative approach to ensuring we keep the talents of young people in our state. I believe we can reverse brain drain by embracing new technologies, sustainable energy and creating inclusive policies that make people feel welcome, not shut out."
Hunt pointed out divisive rhetoric in American politics undermines civic engagement and public leadership for young people. "We need to restore trust in government and encourage young people to get involved. But we can't do that unless we show our community that participating in the civic process pays off. Public officials need to embrace the rising American electorate and work together to create a future they can believe in. I want to build a foundation for forward thinking leaders in Nebraska. We can only do that if we listen to the needs of those whose voices aren't respected or valued, create a dialogue with folks we disagree with, and work together to address the challenges facing our state."
After announcing her candidacy last week, Hunt has raised more than $10,000 from an enthusiastic support base familiar with her community leadership. The campaign will focus on embracing the energy of democratic activists and encourage a civil conversation among candidates in a crowded primary field.
Election Day is Tuesday, May 15, 2018. You can learn more about Megan Hunt and her campaign by visiting http://www.meganfornebraska.co...