1,000 Individual Donors! #RunMegRun!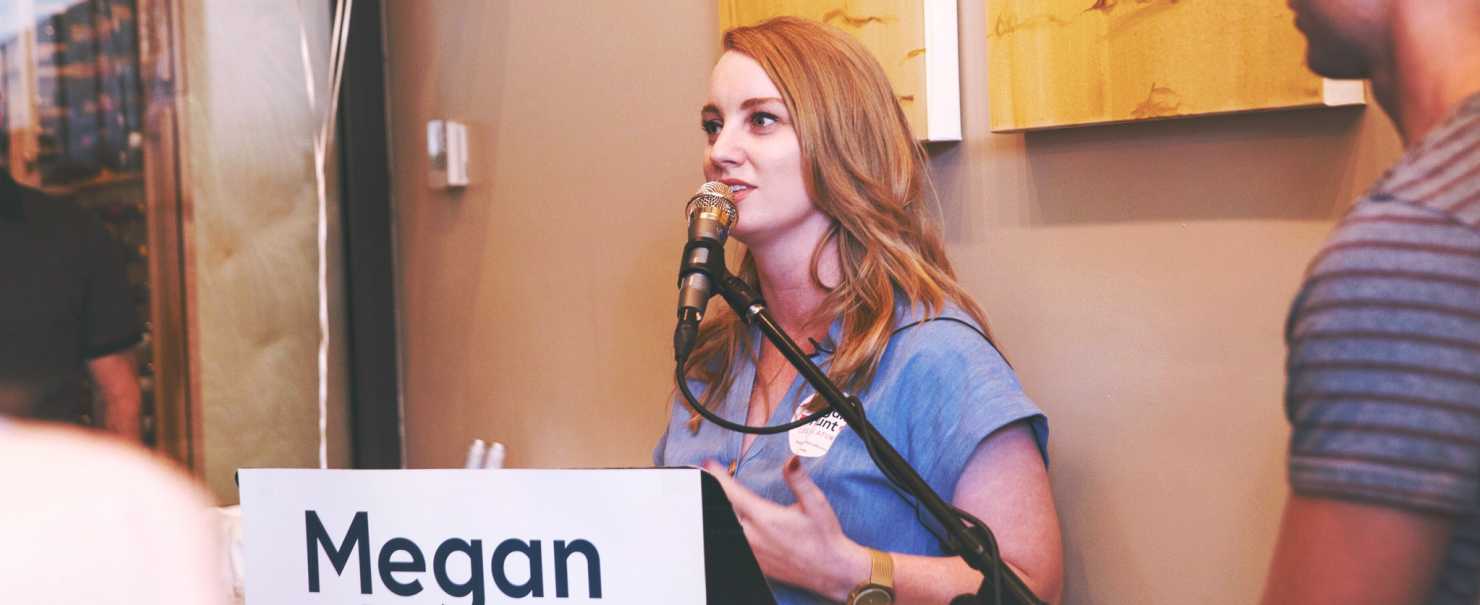 See the Video
Today I'm launching my end of the year fundraising drive, #RunMegRun. I'm setting a goal to receive contributions from 1,000 individual donors before the end of the year, which is my first filing deadline as a candidate. It's a really big deadline for me and I want you to be a part of it by being counted as a contributor in my first financial report. I know it's kind of nerdy but it's super important and exciting for me, so if you were planning to contribute to my campaign, now is the time!
As of today, I've received contributions from over 350 individual donors. By the end of the year, with your help, I want to make that 1000. So here's what I need you to do:
1. Contribute whatever you can to my campaign at my website, MeganforNebraska.com. There, you can donate $1, $5, $50, whatever works for you and your budget today. It isn't the amount that matters to me, it's the commitment from you as a friend and supporter. If you'd rather send a check, you can make it out to Neighbors for Megan Hunt and send it to me at 5008 Underwood Avenue, Omaha NE, 68132.
2. Share the video above! All of you have your own fantastic networks of friends and family, and many of them would be super supportive of our shared vision of opportunity, inclusivity, and the Nebraska motto, equality before the law. Spreading the word about our campaign really goes a long way and it would mean so much to me.
3. Go to MeganForNebraska.com to sign up for updates for information about events, volunteering opportunities, upcoming town hall and talkback panels, and fun parties. When you volunteer bring a friend or two. When you attend my events, bring a friend or two. We can't make a meaningful impact on our world unless we show our community that participating in the civic process pays off. That it matters. That it's worth it. And the responsibility to do that is incumbent on all of us.
To learn about volunteering or to contribute to my campaign, check out my website, MeganforNebraska.com and follow our social media accounts at NebraskaMegan on Twitter and Instagram. Thank you again for watching. I am grateful for the opportunity to earn your vote, and I know that with your support we will come into the new year with everything we need to win this. Have a happy holiday season and I will see you soon! #RunMegRun