Menstrual Hygiene Product Drive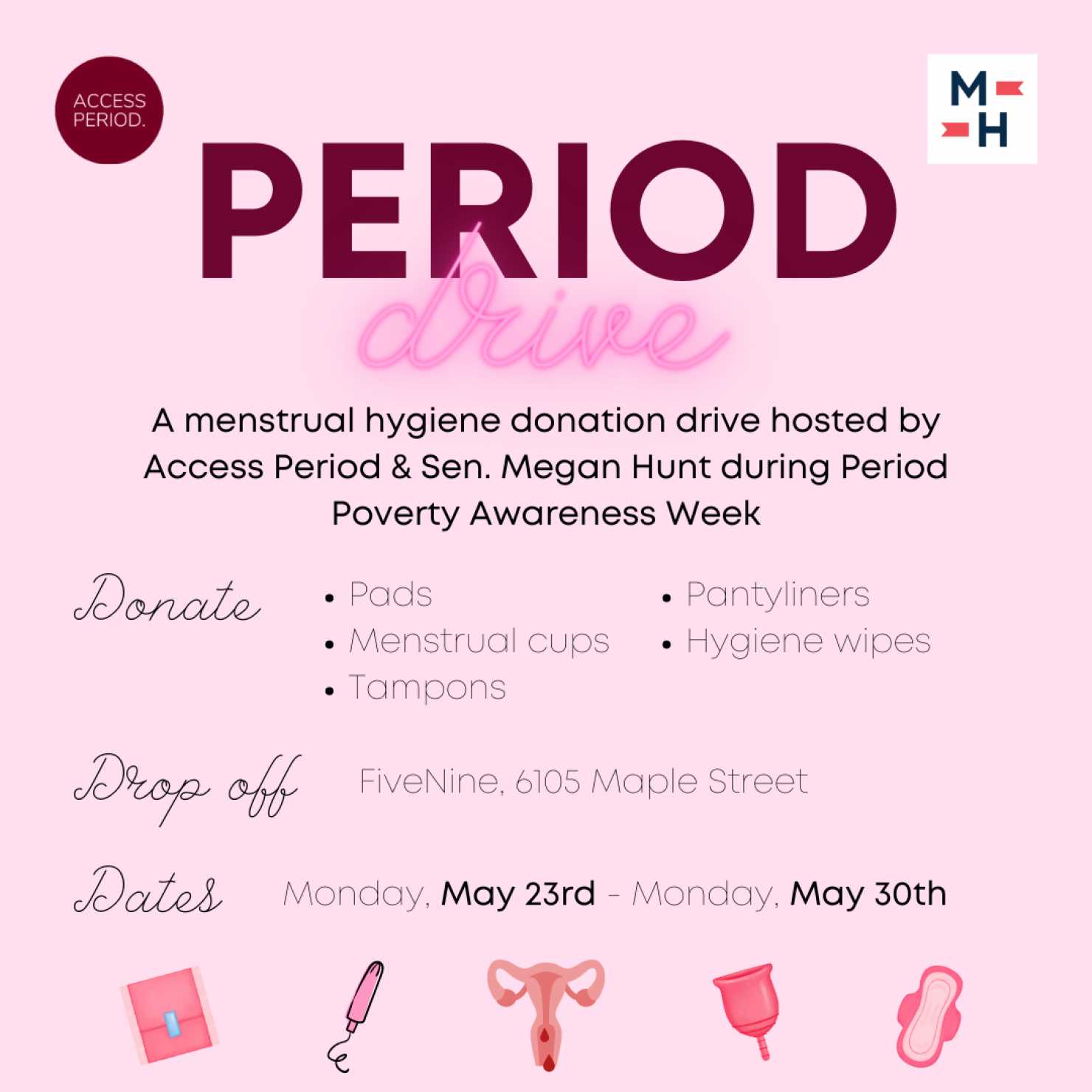 Join my friends and me at Access Period. in alleviating period poverty, the lack of access to sanitary products, toilets, menstrual hygiene education, and/or waste management. Lack of access to these period supplies is closely tied to poverty and under-resourced communities. It often results in stress and shame, as well as time lost from school and work. Together we can not only educate our friends and neighbors but have a direct impact through our actions and donations.
Donate pads, tampons, menstrual cups, hygiene wipes, and panty liners by dropping them off at Shop Five Nine (6105 Maple Street) anytime this week - in support of Period Poverty Awareness Week (May 23-29). Access Period will also have $15 zippered pouches for sale at FiveNine and each sale provides two months of menstrual products to someone in Omaha.