ICYMI: Endorsements, Interviews & Awards
November 04th, 2022
Endorsements
Thank you to our unions for their endorsement of my re-election and their trust in me to stand with workers and labor in Nebraska. Our economy isn't money. It's our people. When workers in Nebraska succeed, everyone succeeds.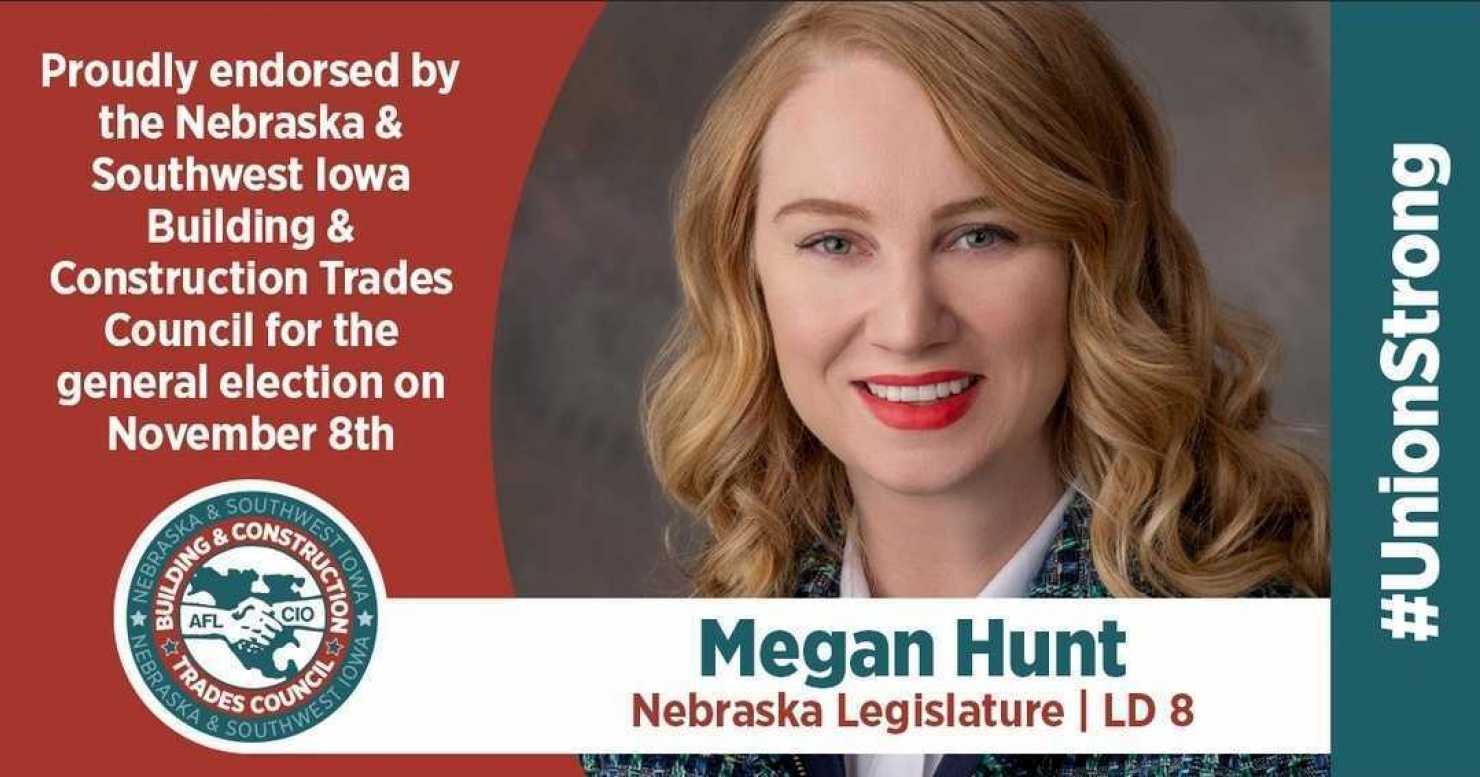 A high-quality and well-funded public school system is instrumental to the success of all children. I am committed to protecting funding for our vital public schools while ensuring educators, not politicians remain in control of curriculum decisions. It is an honor to have the endorsement of the Nebraska State Education Association.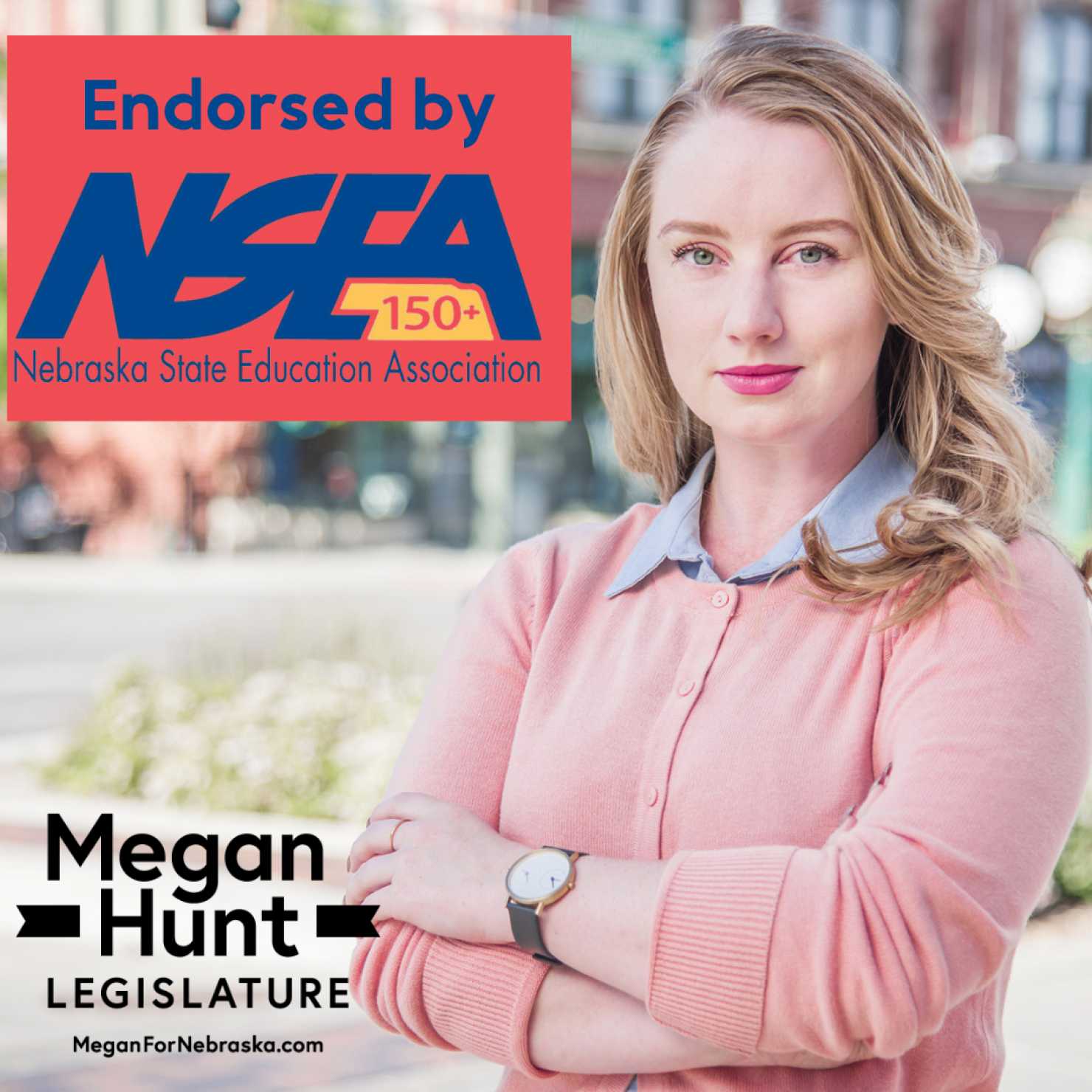 As long as I am in the Legislature and beyond, I am committed to doing everything I can to protect reproductive freedom through essential health care and comprehensive sex education. We have already defeated one abortion ban and WE WILL DO IT AGAIN because Nebraskans understand that banning abortion is as extreme as it is unnecessary.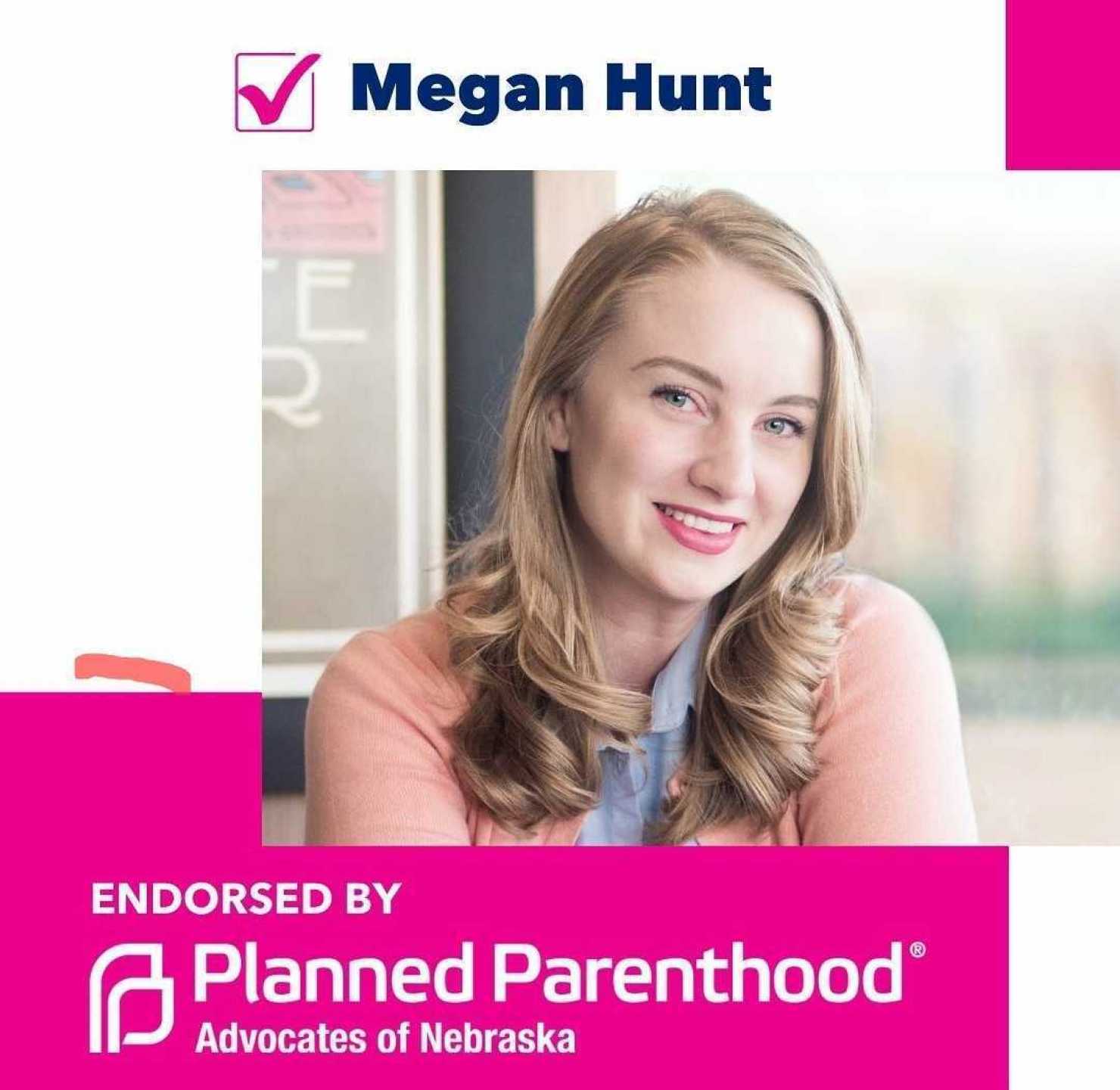 Thank you to the firefighters, paramedics, and EMTs for your endorsement. Firefighters' health and safety, economic well-being, retirement security, and right to collective bargaining are essential. I'm so proud to have you all as part of this campaign.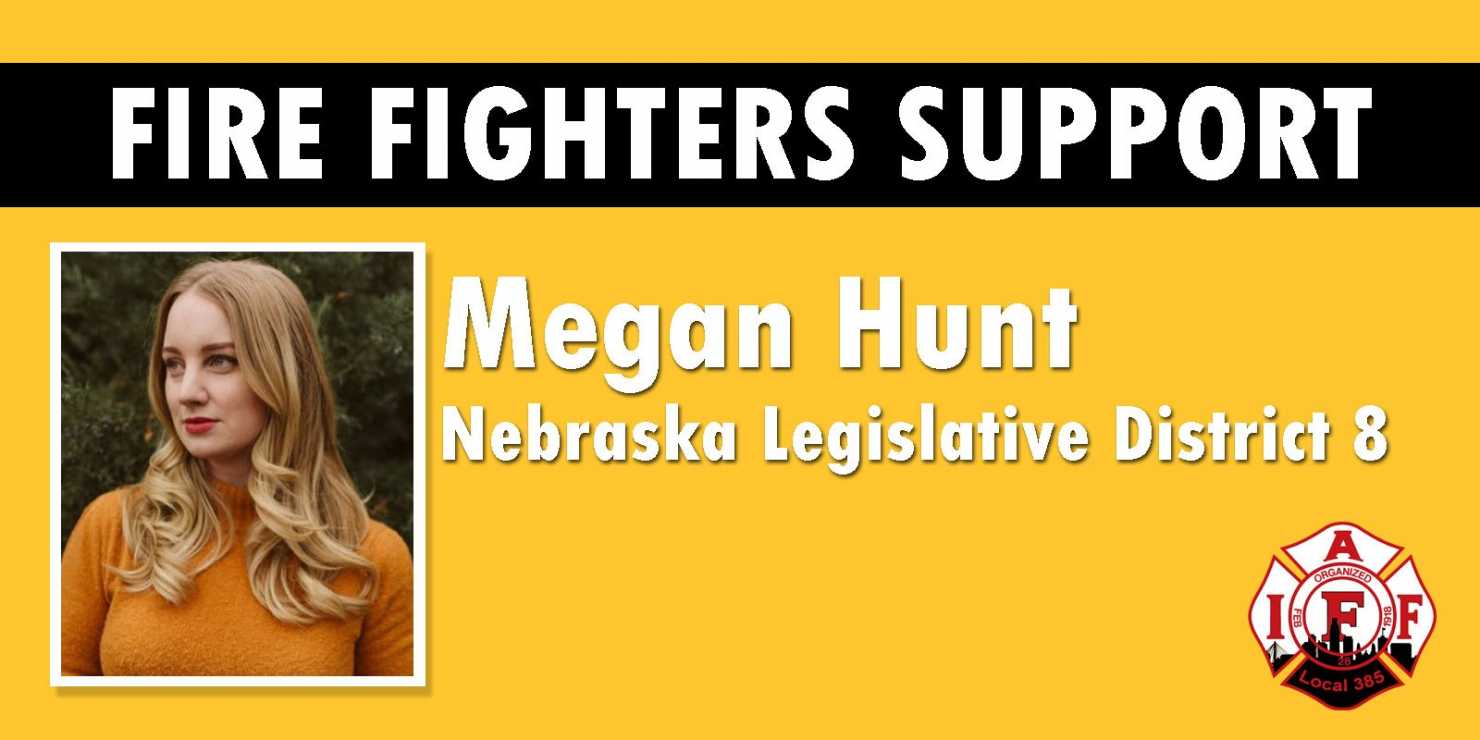 Climate change is real and poses a grave threat to our local economies and to our planet. I am proud to have the endorsement of the Nebraska Chapter Sierra Club as we continue the fight for climate justice. It is abundantly clear that state and local governments must take the lead on these issues to protect future generations.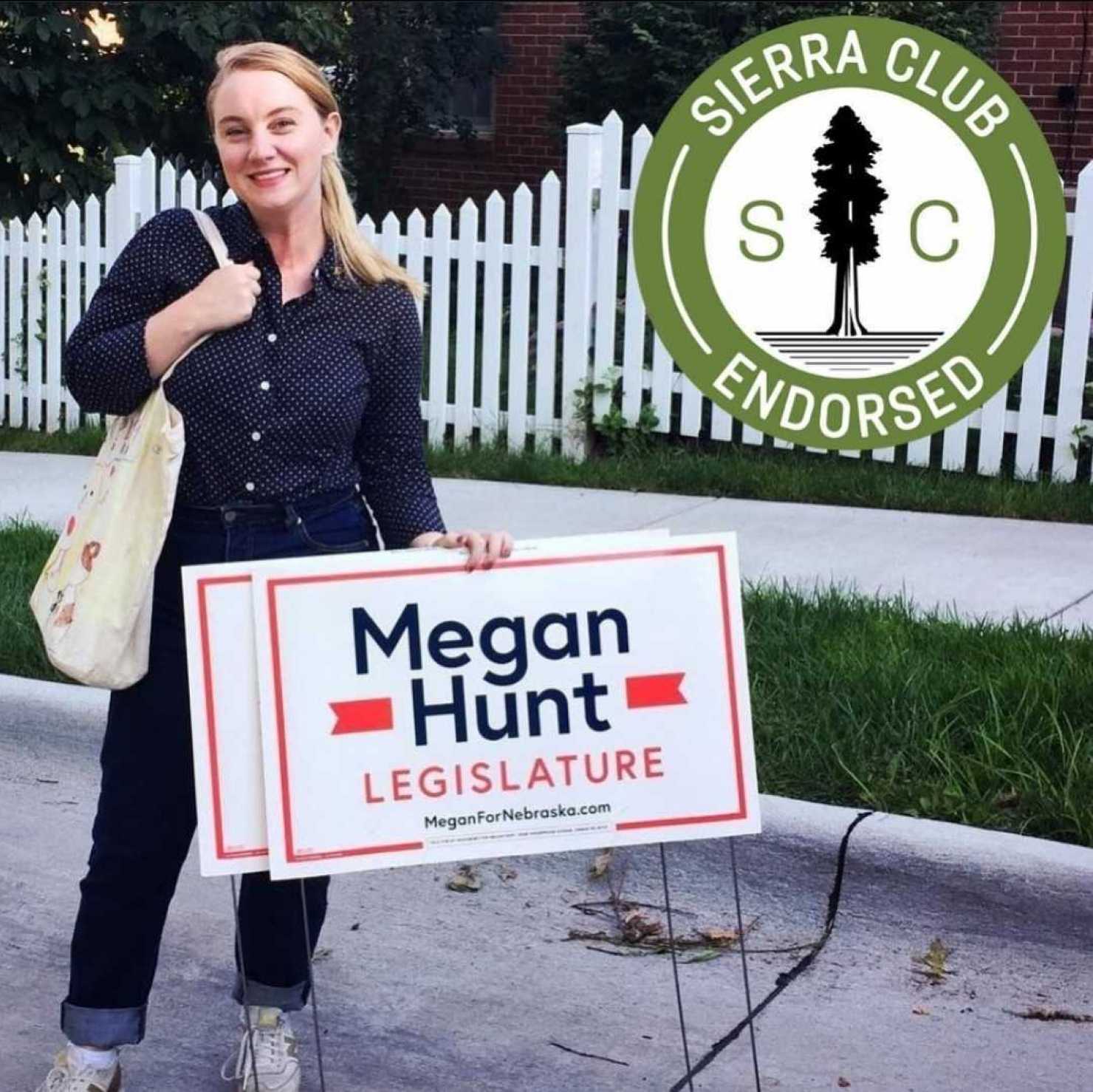 Thank you to the Omaha Education Association for their endorsement. As a proud public school parent and advocate, I am committed to ensuring every child gets the great education they deserve.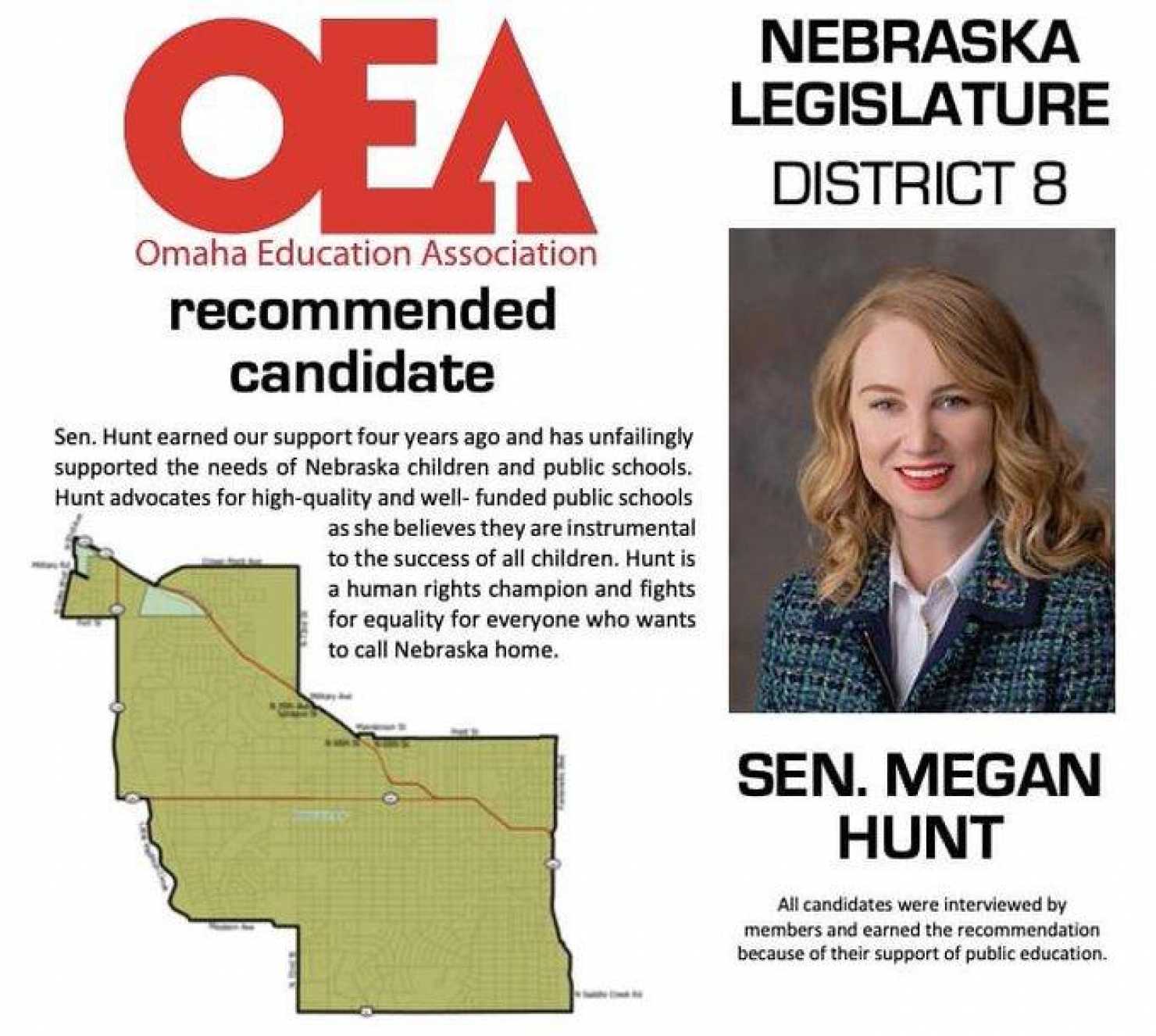 I'm proud to have earned the endorsement of the AFL-CIO. We know that unions helped build America's middle class. The fight for social security, for healthcare, for equal pay for women, for a living wage—we have labor to thank for that. Labor fights for values that keeps communities strong. And that is what we need here in Nebraska.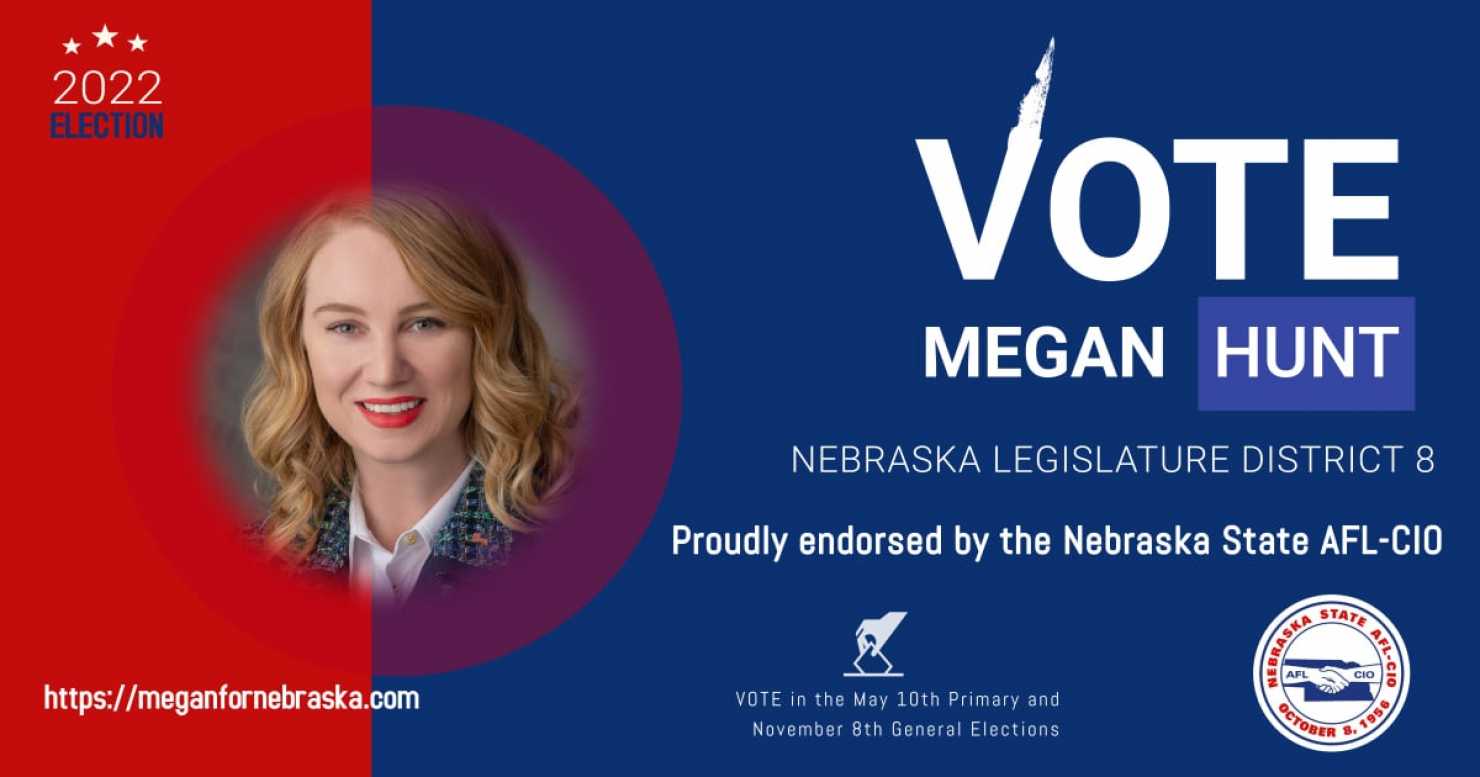 Recent Awards
I recently received the Champion of the First Amendment award from the Freedom From Religion Foundation for our effort to keep abortion legal in Nebraska. Success, for me, is doing what is available for me to do. It's picking my battles while not leaving anything on the table. In the short time I have as a State Senator, I will feel successful if I can use the circumstances that are handed to me to bend as much power as I can in service of our most vulnerable Nebraskans.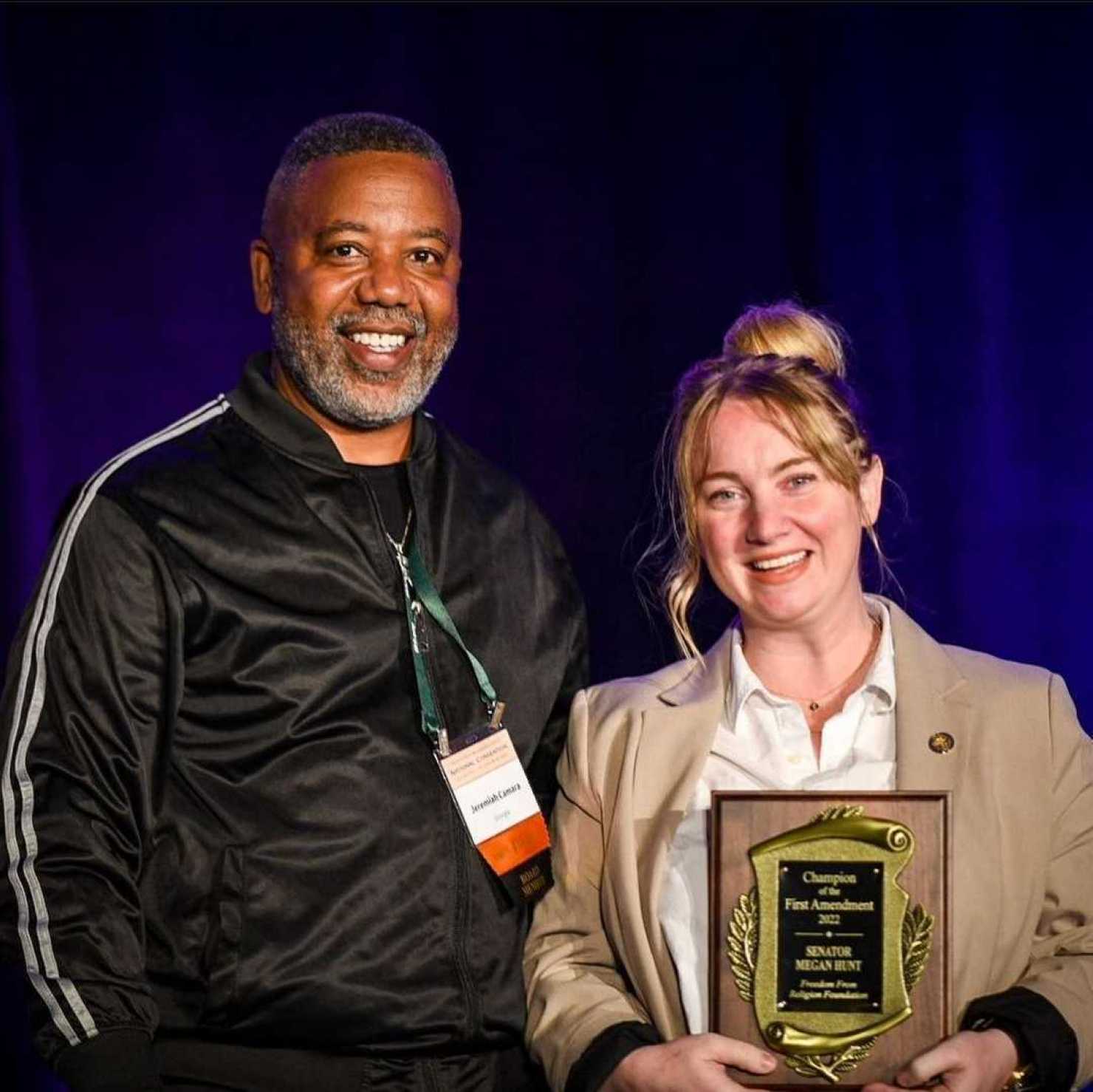 I can't overstate how meaningful it is to receive the prestigious Tammy Baldwin Breakthrough Award from Victory Institute! To be nominated alongside many leaders I personally look up to was an honor in and of itself. Each of us, no matter our field of endeavor, has a responsibility to break barriers & kick down doors for those who follow. I see this award as a reminder of that duty to bring others into opportunities, just as so many did for me.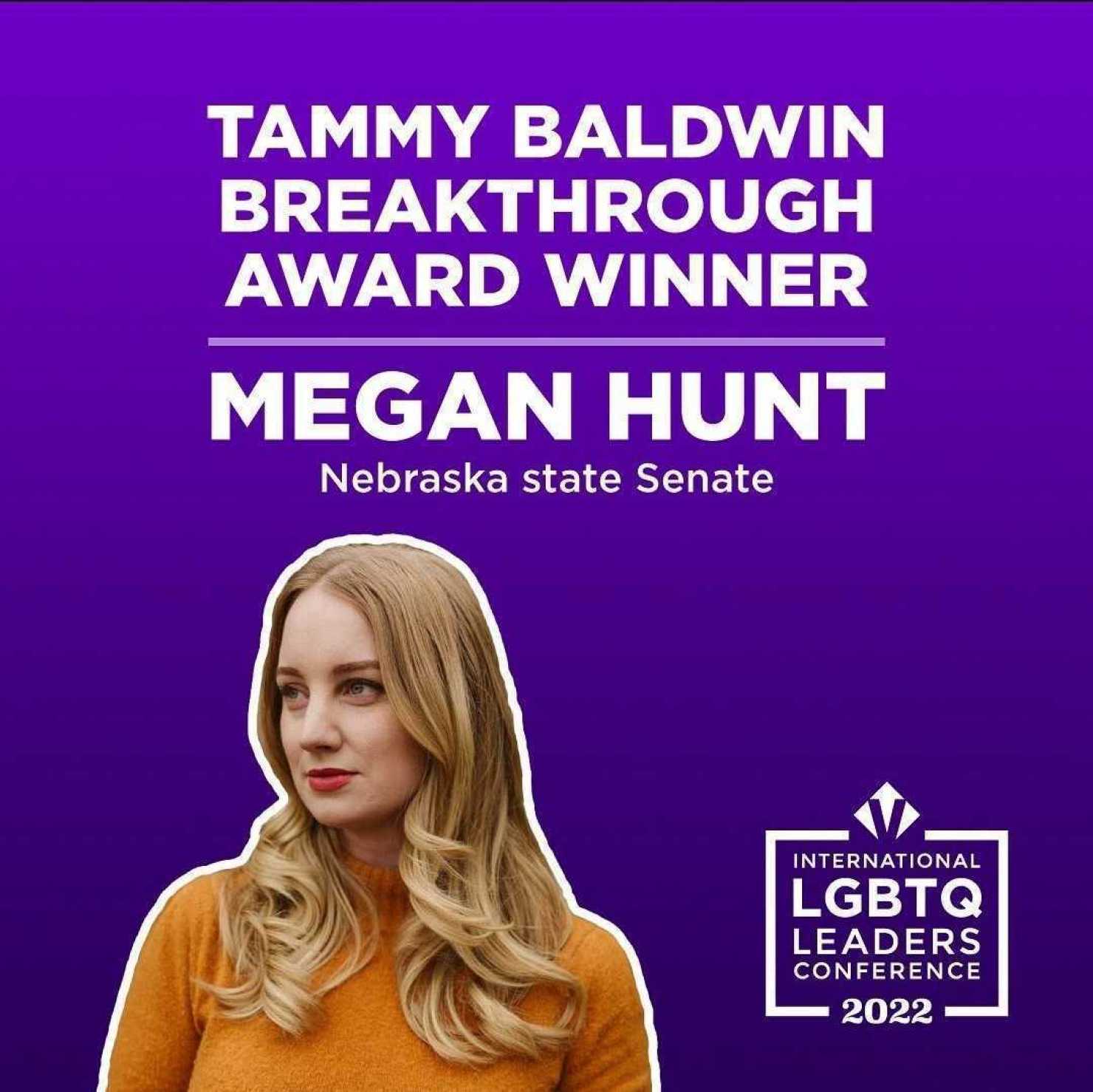 It's an honor to be recognized as a Toll Fellow among state leaders from all three branches of government. We need fighters in all levels of government and policymaking who are hearing and really responding to the needs and concerns of everyday people. I ran for office because I know we can do more collectively rather than individually. I am proud to play a role in finding solutions to build a better, more equitable world.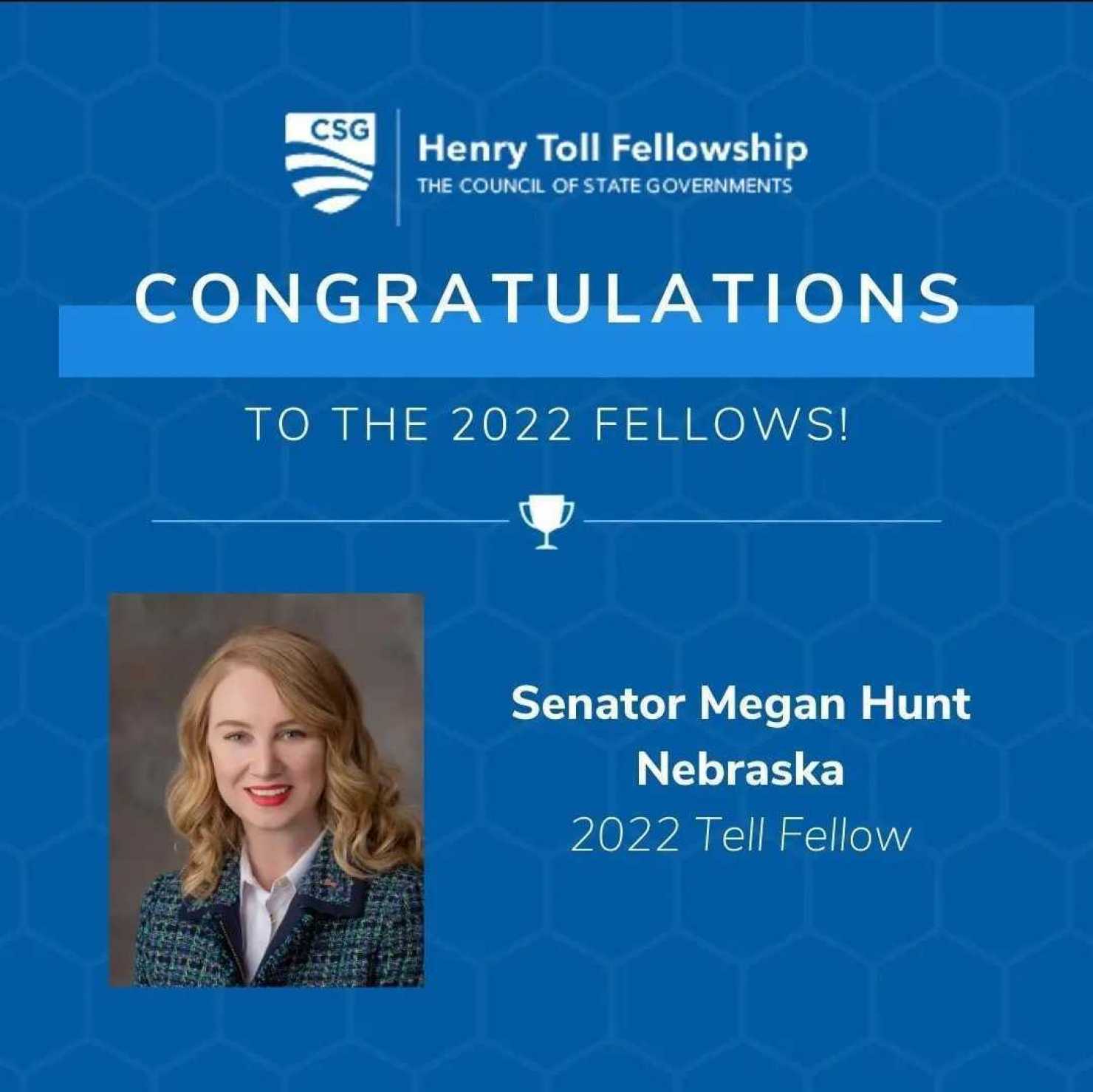 I was featured in the Business Equality Magazine as one of 40 Under 40 LGBTQ+ leaders across North America. It's an honor to be included among so many other impactful and visionary change-makers in business, education, government, the arts, and more.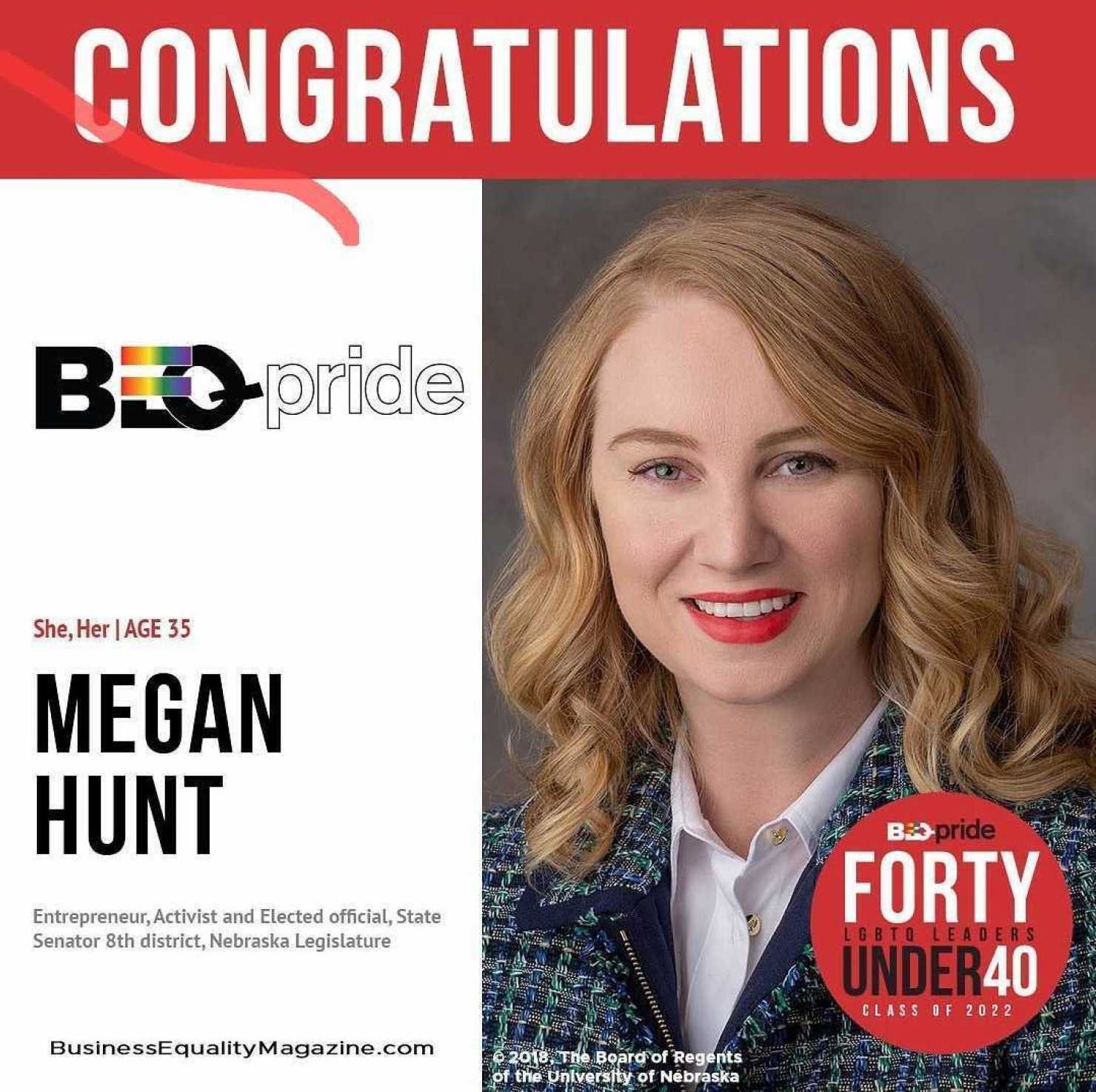 Thank you all for your support. It means the world to me. I couldn't do this work without you! With only THREE days left until election day, it's all hands on deck. Sign up below to support our campaign by:
✔ Calling voters
✔ Knocking doors
✔ Election day visibility
✔ Literature drops
Sign-up to Volunteer Here