In the News: Lincoln Journal Star
June 13th, 2017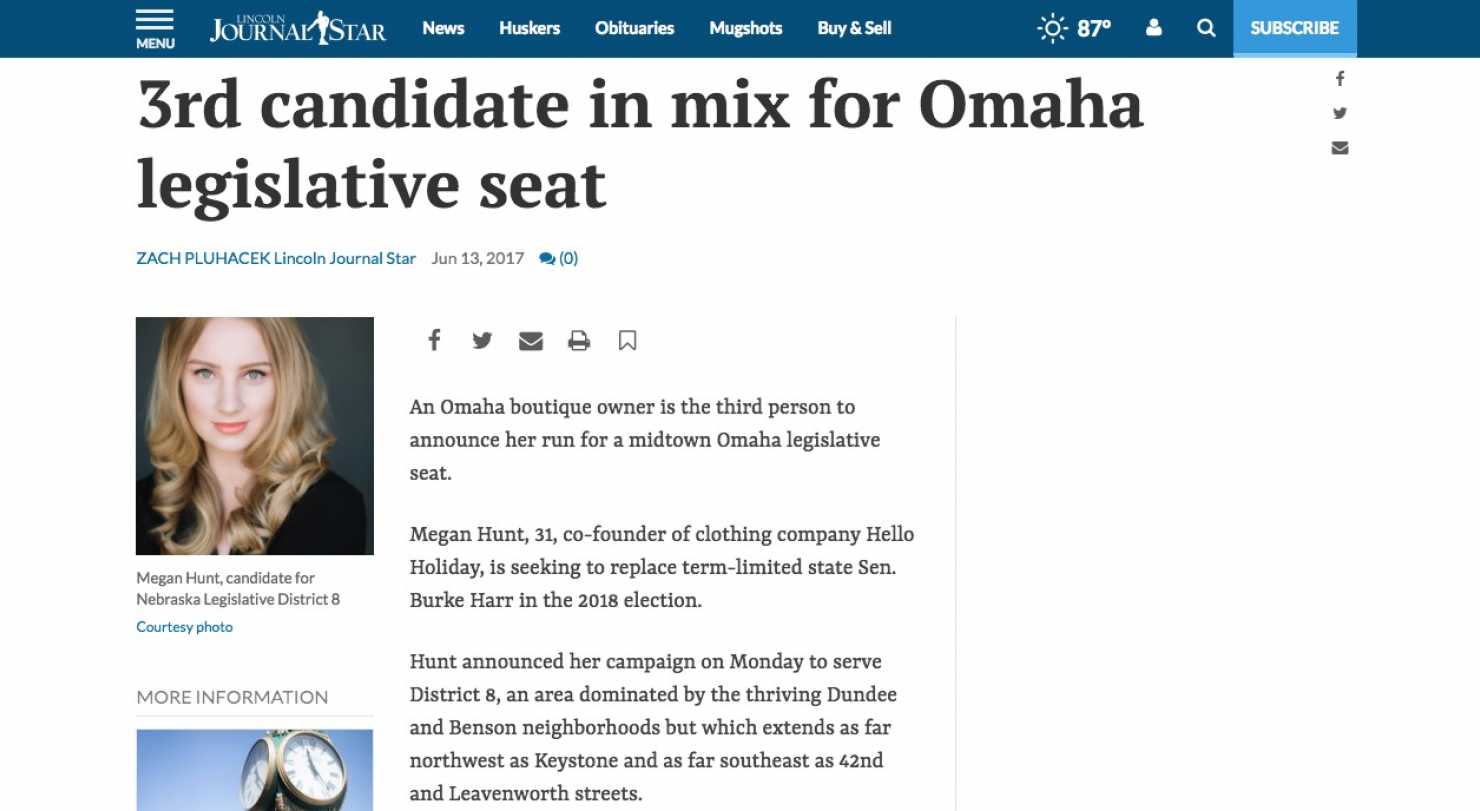 Megan Hunt, 31, co-founder of clothing company Hello Holiday, is seeking to replace term-limited state Sen. Burke Harr in the 2018 election.
Hunt announced her campaign on Monday to serve District 8, an area dominated by the thriving Dundee and Benson neighborhoods but which extends as far northwest as Keystone and as far southeast as 42nd and Leavenworth streets.
Hunt grew up in Blair but has lived in Dundee for about 13 years. And she moved Hello Holiday, which was in Benson before, to Dundee in 2014.
Millennials like her are active and engaged, she said, but the state needs to focus on enacting social and economic policies that help prevent brain drain.
"I think we're really in danger of losing electoral engagement from a group of people that are becoming exhausted," she said.
Read the full story by Lincoln Journal Star reporter Zach Pluhacek