In the News: TheBeaspora.com Interview
January 16th, 2018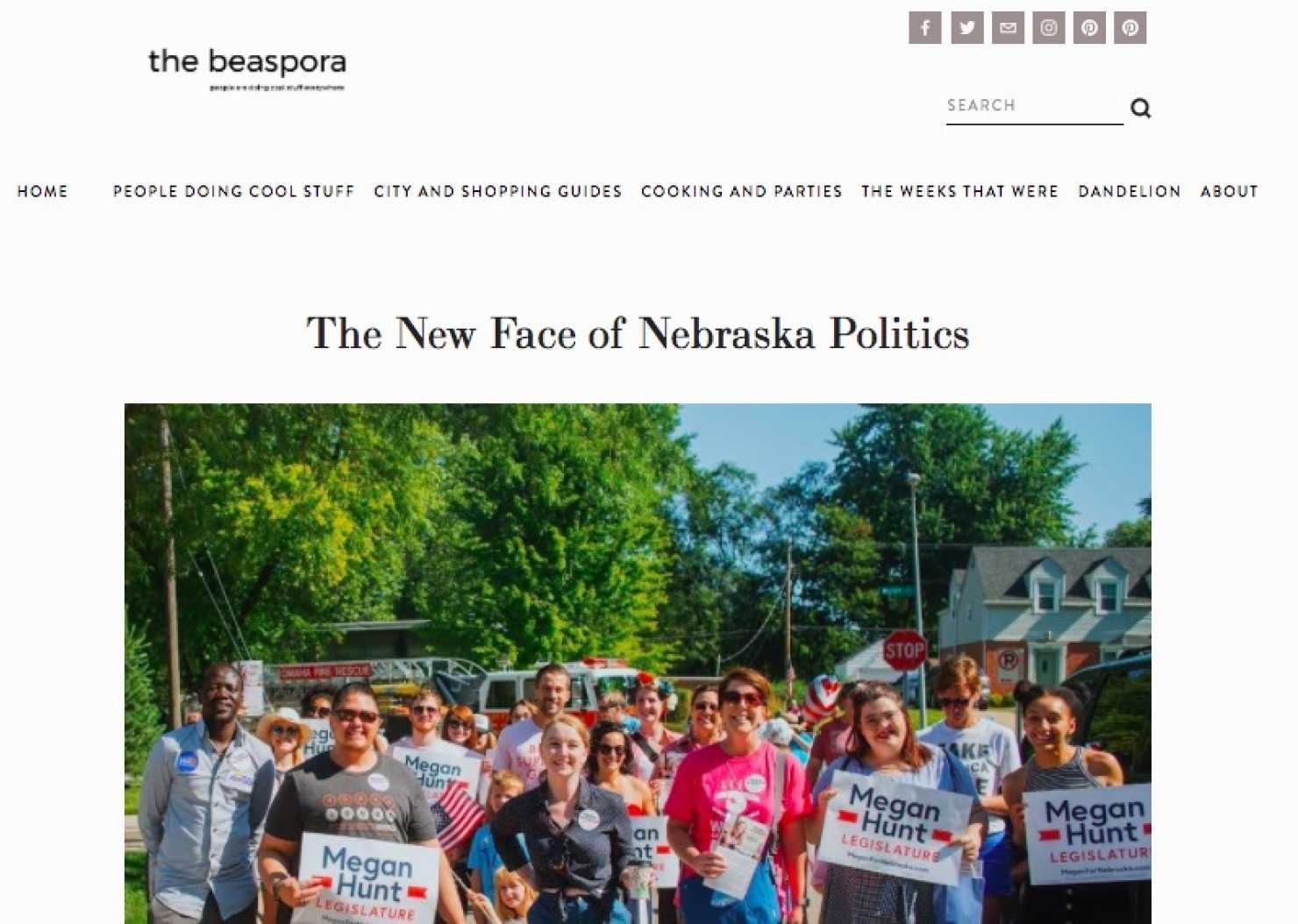 Some of us woke up on November 9 of last year and decided we needed to get a lot more politically active. But not Megan Hunt. The 31-year-old owner of Hello Holiday, a neatly-edited fashion boutique in Omaha's Dundee neighborhood, has long been an activist for issues such as family planning, equal pay and paid parental leave, and had already made up her mind to run for the Nebraska Legislature (District 8) well before the last election.

"However people come into advocacy and activism is great," she told me when I asked about this. "But lasting policy change can't be a reaction. If I didn't have strong policy ideas and know that I'm the best candidate to implement them, I wouldn't waste my time running reactively."
In fact, Hunt is looking forward to collaborating with state senators of all political stripes on issues such as tax reform, improving health care access for all and making public transportation more widely accessible. "Our unicameral gives us a unique opportunity to find bipartisan solutions," she says. "You hear senators on the floor talking about how people just need to pull themselves up by their bootstraps -- say, a single mother who can't get to one of her jobs because of systemic policies that have been in place for years just because no one has changed them. I want to help them see that social interventions are not incompatible with conservatism."
Read the full article by Jenna Gabrial Gallagher at TheBeaspora.com.