PRESS RELEASE: Senator Megan Hunt Files for Re-Election for Nebraska Legislature District 8
February 10th, 2022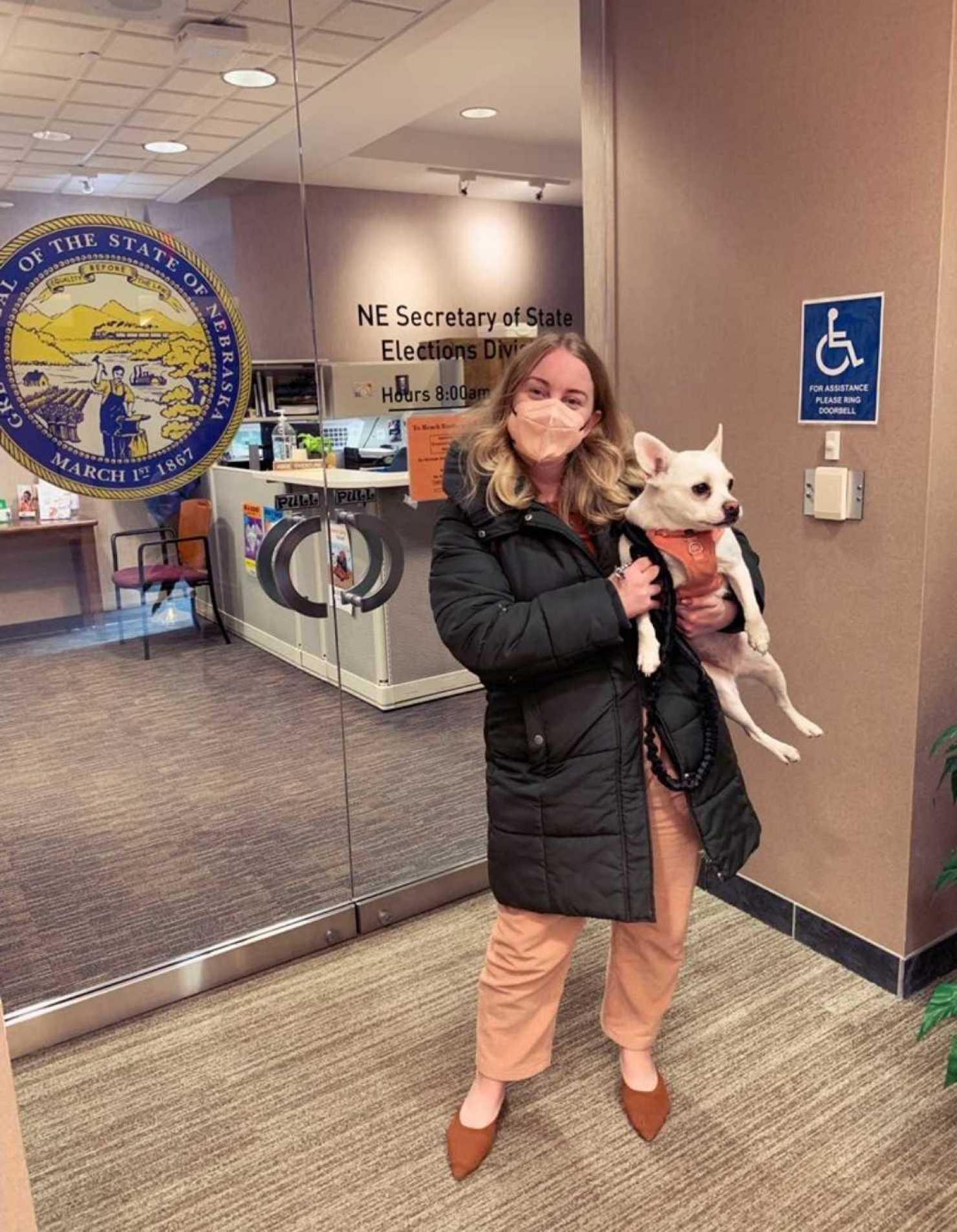 FOR IMMEDIATE RELEASE Contact: Cassy Ross
Phone: (308) 249-3269
Email: cassy@meganfornebraska.com
Senator Megan Hunt Files for Re-Election for Nebraska Legislature District 8
OMAHA, NE — 2.10.2022 — Today Senator Megan Hunt, a small business owner, community leader, and mother, announced her re-election bid for the Nebraska Legislature to represent District 8, - a seat she has held since 2019 - by officially filing with the Nebraska Accountability Disclosure Commission. Senator Hunt represents midtown Omaha, including the neighborhoods of Benson, Dundee, Happy Hollow, and Keystone.
Megan has lived and worked in the Dundee area of Omaha for the past 17 years. She is passionate about public education, reproductive justice and gender equality, and reducing brain drain in the Midwest. Since taking office, she has worked with other senators from across the state to tackle food stamp reform, ban the harmful practice of conversion therapy, and improve affordable housing in Nebraska. Hunt serves on the following standing committees: Government, Military, & Veteran Affairs, Urban Affairs (Vice-chair), and Business & Labor.
"I am running for Legislature because Nebraskans deserve leadership that puts Nebraska on the right side of history, with human rights and equality of opportunity for everyone who wants to call Nebraska home," Hunt said. "It is vital to our economic success and stability that we make Nebraska a more welcoming state, embracing and protecting the spectrum of voices and experiences that build the foundation of the good life we all share. Inclusivity and access to opportunity should be our promise, not our problem."
In 2020, Hunt passed her priority bill to allow collegiate student-athletes to be compensated for their name, image, and likeness rights, restoring their right to earn a wage for their talent and skills like any other student. Most recently, Senator Hunt's 2021 priority bill was signed into law to ensure caregivers who need to leave work to care for a family member with a serious health condition are able to receive unemployment benefits until a more permanent solution can be found, bringing direct relief to Nebraskans during the pandemic.
In acknowledgment of Senator Hunt's legislative accomplishments, she has been awarded the David Bohnett Leaders Fellowship, Midwest Energy Efficiency Alliance Leadership Award, Council on State Government's (CSG) 20 Under 40 Award, and CSG's Bowhay Institute for Legislative Leadership Development Fellowship, among others. Hunt is the owner of Five Nine, a stationery shop on Maple St., and lives in the Benson neighborhood with her 12-year-old son, Ash, and their french bulldog mix, Cricket.
###
For more information, visit www.MeganForNebraska.com, www.facebook.com/MeganHuntNE, www.youtube.com/SenatorMeganHu... and @NebraskaMegan on Twitter and Instagram.