Vote TODAY!
November 08th, 2022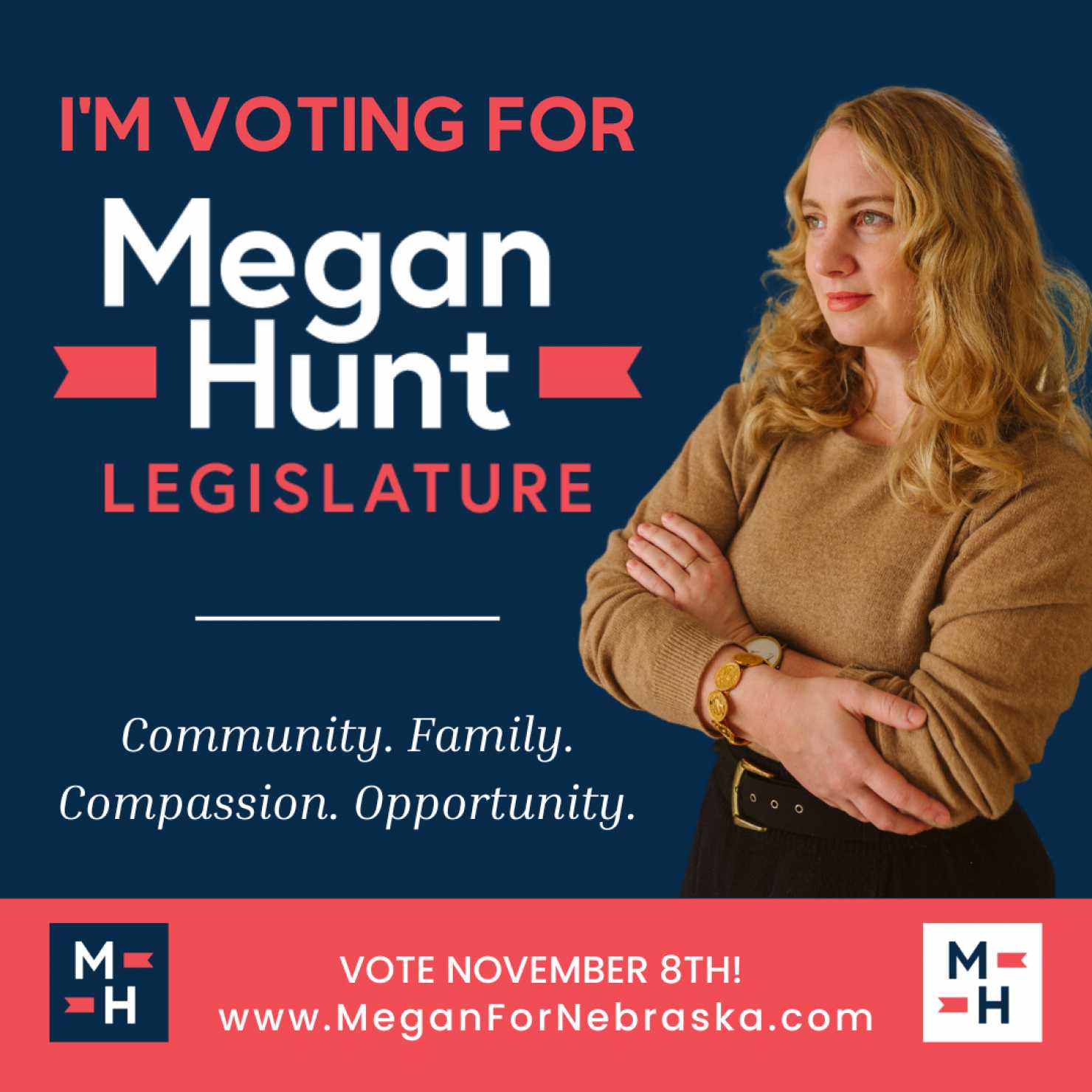 Friends and Neighbors,
On Election Day, I want to share how much of an honor it has been for me to have the amazing opportunity of working every day as your State Senator for District 8 to make Nebraska an even better place to live, work, raise a family, and retire.
Together, over the last four years, we blocked a complete abortion ban without exceptions; ended state income tax on social security income; allowed caregivers to apply for unemployment; improved local economies by designating creative districts in Nebraska, and much more.
But there's important work ahead to reduce housing costs, combat climate change, make Nebraska one of the safest states, improve our public schools, and more. I'm asking for your vote so I can get back to work for the next four years to keep moving Nebraska forward.
Vote today at your polling place from 8 AM to 8 PM. Reach out to my office or to Civic Nebraska if you need help figuring out how to cast your ballot.
Thank you for the honor of serving you. I am deeply aware that it is a privilege, and I work every day to be worthy of the gift.
Best,
Meg
Remember to check your polling place, as it may have changed.

You can view our full voting guide here, with answers to common Election Day questions.

Do you still have your early-voting ballot?
It's too late to your ballot via mail. Instead, drop it off IN PERSON at a local drop box location by 8pm TODAY. Remember to sign your envelope! You can check the status of your early voting ballot here. The drop boxes in/closest to District 8 are:

Asian Market (321 N. 76th St.) Drop box is located at the west end of the parking lot
Clarkson College Parking Lot 8 (42nd & Farnam St.) Drop box is located in the northwest corner on the east side of the parking lot
Goodwill (4805 N. 72nd St.) Drop box is located at the southwest end of the parking lot
Milton R. Abrahams Branch Library (5111 N. 90th St.) Drop box is located south of the main entrance
Don't forget to come and celebrate the hard work of all our volunteers tonight at Dundee Dell! I can't wait to see you there.