Megan Hunt Endorsed by LEAP Forward
April 17th, 2018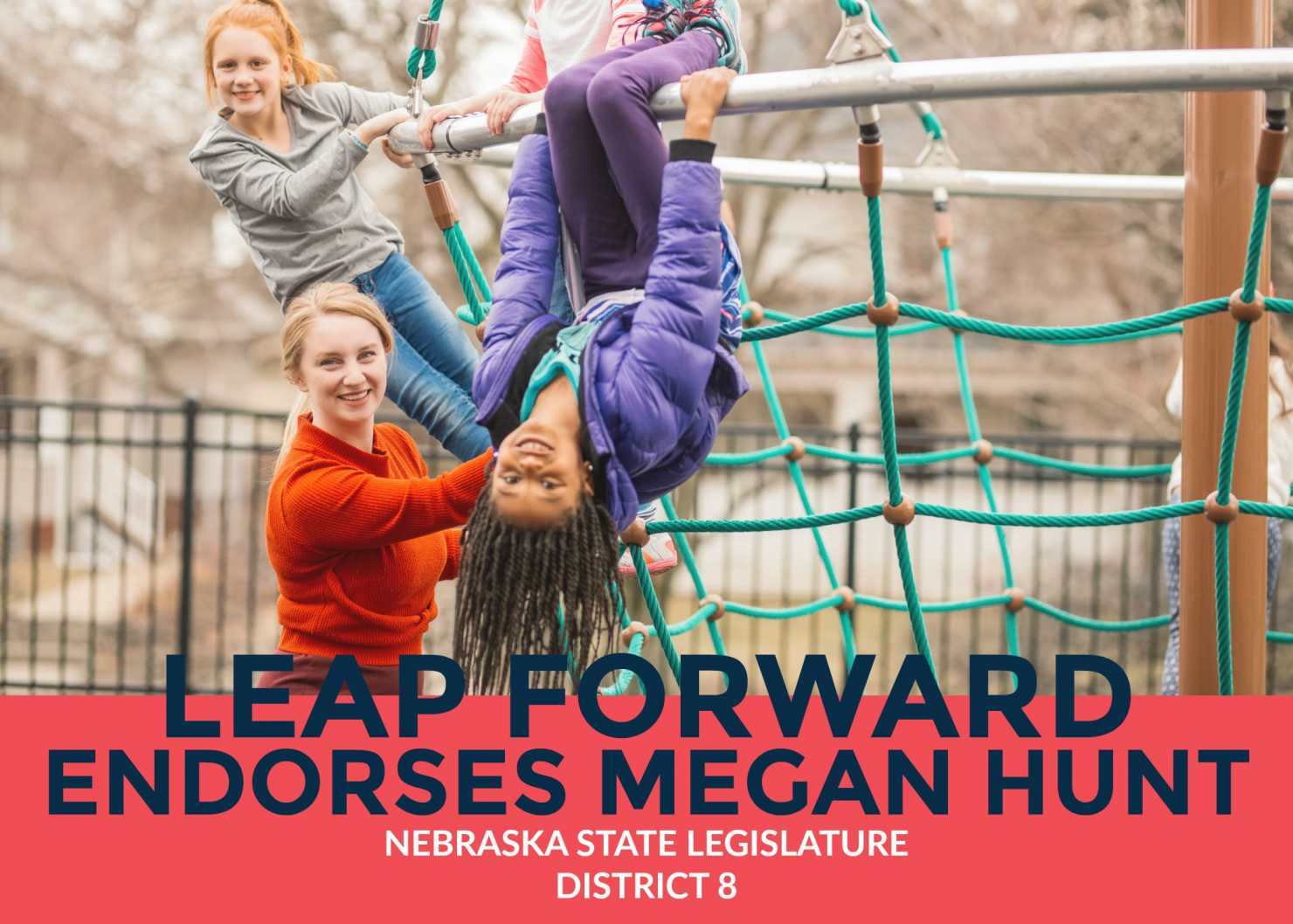 New York, NY – LEAP Forward proudly endorses Megan Hunt for Nebraska's 8th Legislative District. LEAP Forward is a pro-gun reform, non-partisan organization that rates lawmakers and candidates on their work toward gun safety and regulation on firearms.

"I'm ready to do the work as a state-level policymaker of identifying and implementing common-sense answers to our nation's epidemic of gun violence," Megan Hunt said. "I'm ready to tell the truth: that we can have effective gun laws that keep kids safe without restricting anybody's freedom or safety. I have the courage to have that conversation because I know all of us can agree: This violence and carnage can't go on. It cannot be normalized.
I respect and understand that the topic of gun control is controversial and contentious. I understand and believe that there is no unilateral solution to curbing gun violence. But there is no amount of pressure or attacks from the gun lobby or its supporters that could make me back down from my conviction that now the time for lawmakers to commit to this difficult, but urgent work."
April 16, 2018